Laser Skin Resurfacing Procedures for Whittier and surrounding areas

At Preferred Dermatology we perform laser skin resurfacing procedures to aid our patients in reaching their beauty goals. With the popularity of laser cosmetic procedures increasing, we can help rejuvenate your skin and reduce the effects of sun, aging and other facial skin blemishes.
Laser Skin Rejuvenation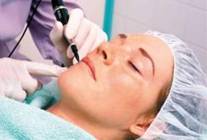 Our experienced doctors at Preferred Dermatology use lasers to remove layers of damaged or wrinkled skin, in order to smooth your face and to give a more vibrant appearance. We're also able to significantly improve the tightness and firmness of the skin.
Laser skin rejuvenation treatments reduce the appearance of imperfections and aging and may require little to no recovery time. Consult one of our doctors today for your appropriate treatment in : 
Laser Hair Removal
Laser Facials Rejuvenation
Removal of Spider Veins
Removal of Pigments and Age Spots
Acne Scars
Rosacea Treatment
And more
The Benefits of Laser Skin Rejuvenation
With the help of laser skin treatment, getting rid of fine lines and wrinkles is a major benefit of laser skin resurfacing. But for others, the benefits from this can firm loose skin and reduce scars from acne, injury and some types of surgery.
Learn more about how laser skin rejuvenation and Preferred Dermatology can help you have smoother, younger, healthier-looking skin.